Beautiful design LED hummingbird (DIY) with Home Assistant integration
Written by Bastian Raschke.
Published 2019-06-22 in the category Smart Home.
This is just a small project presentation I recently made. Inspired from Damian Riggert, a creative guy from the Maker Faire Hannover 2018 which shared his concept and (luckily) the 3D model with me: a multi-color back-lighted 3D printed hummingbird model placed and decorated in a small Ikea "RIBBA" picture frame.
This is my personal creation and the final result: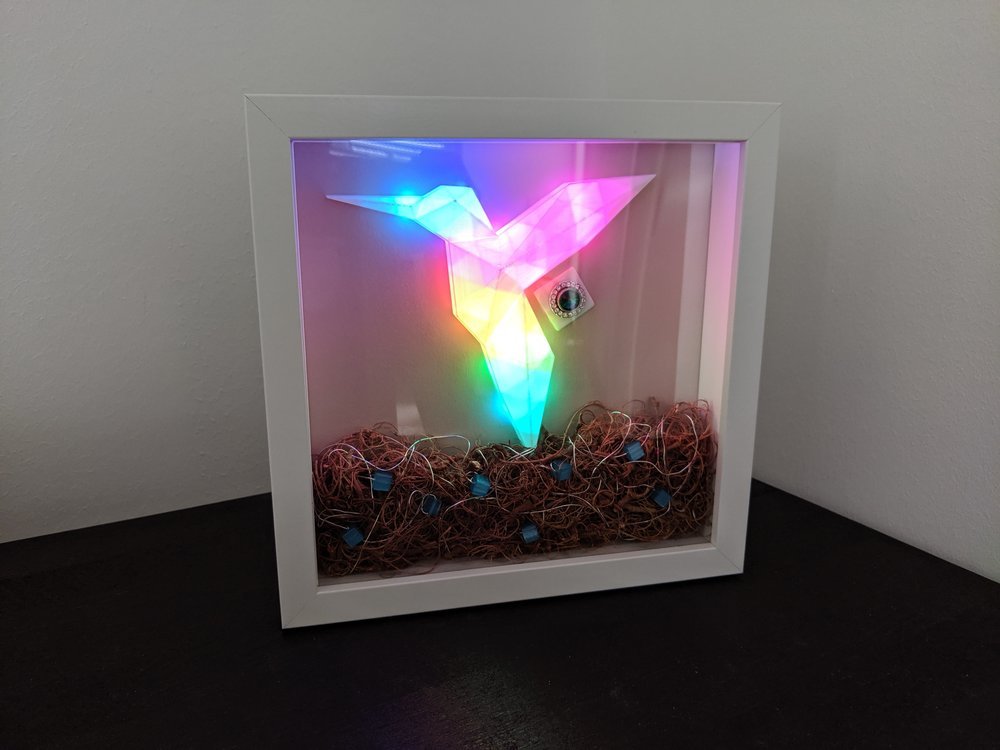 The final design LED hummingbird creation running a rainbow animation
Inspiration
This is the version I got inspired from on the Maker Faire Hannover 2018: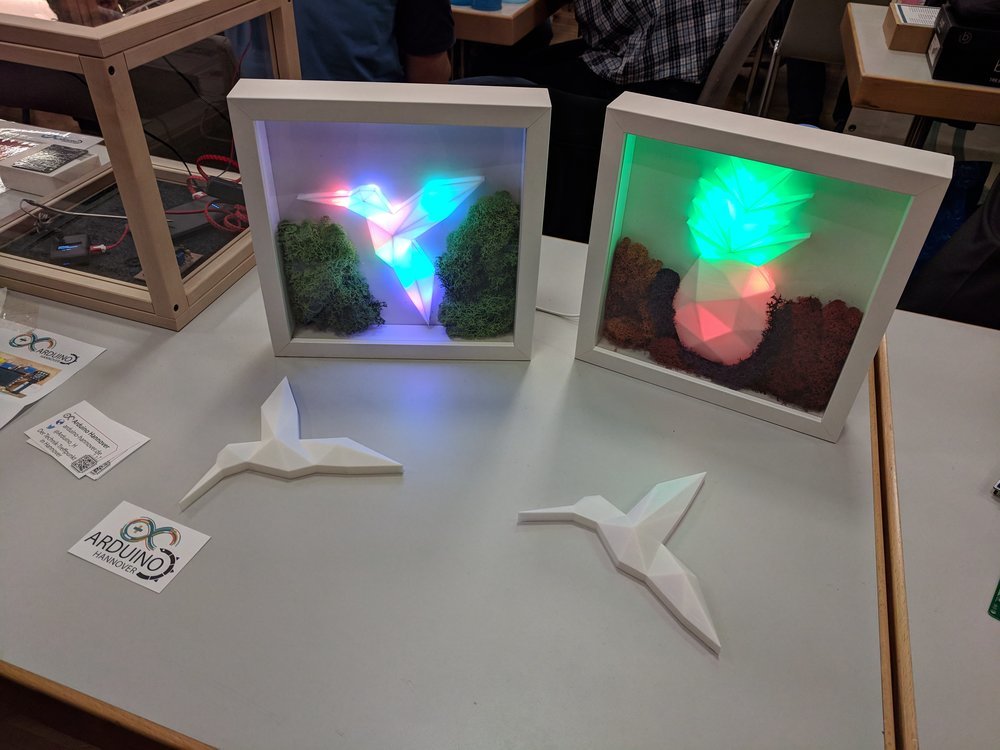 The initial idea of the hummingbird from the Maker Faire Hannover 2018
The build
The hummingbird model is hold in the picture frame with screws, the 16 WS2812B from a LED strip are wired together and fixed with some transparent tape. The wiring mess is hidden with some cardboard. And the electronics are placed in a white box from a cheap LED strip controller.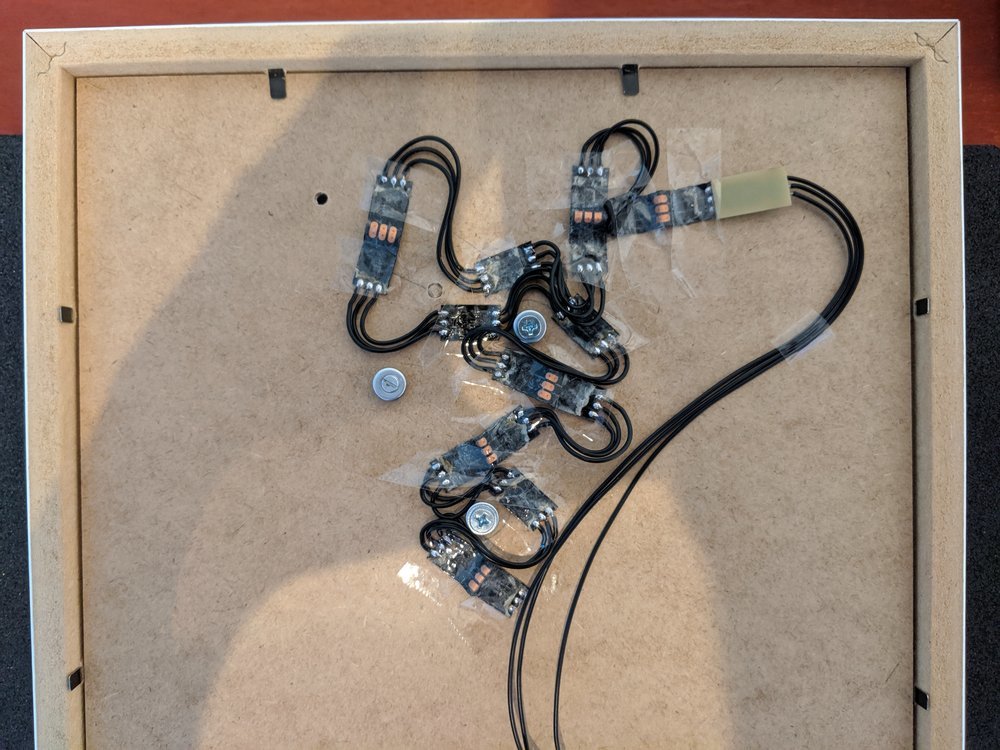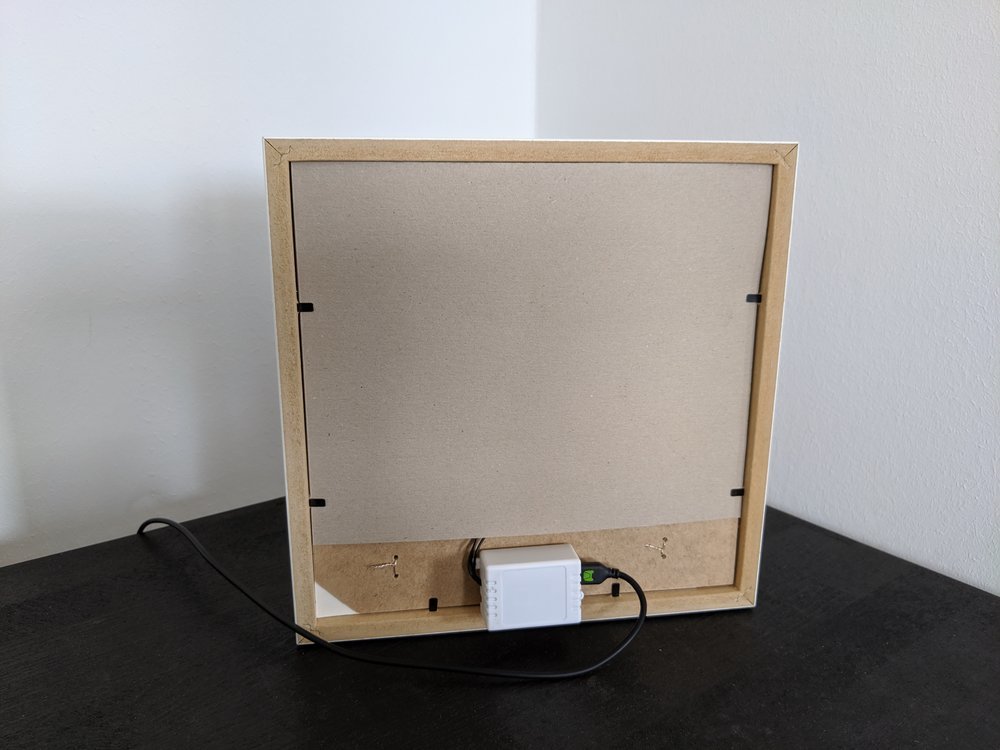 The back light is realised with 16 WS2812B LEDs from a LED strip, a cardboard hides the wiring mess
The decorative nest is build of some materials from a tinker shop and looks beautiful even without LED lighting: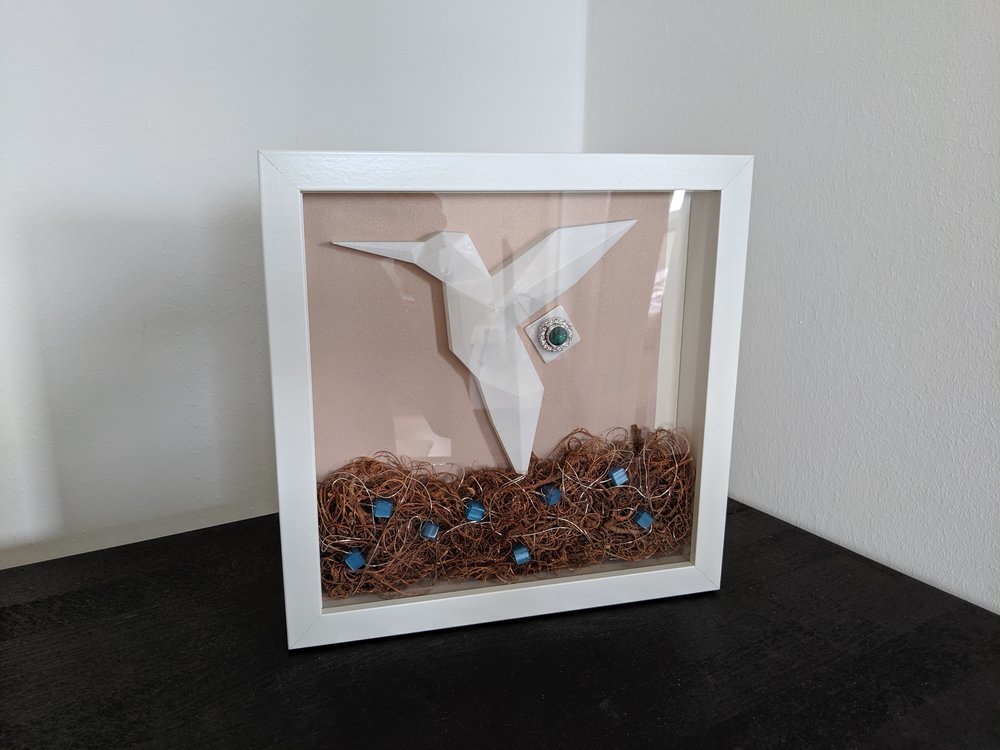 The decoration consists of plant root, silver wire and jewelry
Home Assistant integration
The LED hummingbird is integratable in Home Assistant: Is uses a Wemos D1 mini to control the LEDs. The firmware is an experimental version (not yet released) of VibeLight 5 which is used by all of my LED lights in my apartment.
Final impressions
Solid colors
The WS2812B LEDs are able to show a variety of beautiful colors:
Animations
Also it supports some beautiful animations:
Colorloop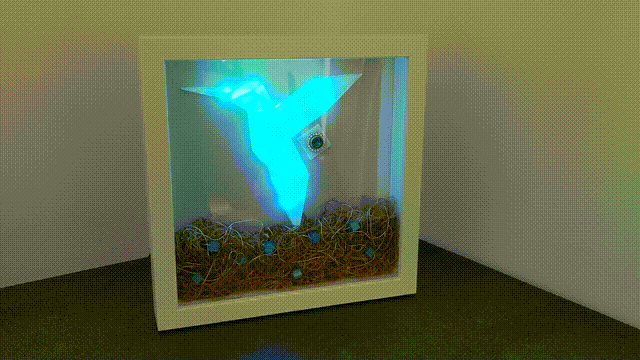 The colorloop animation looks really calming
Rainbow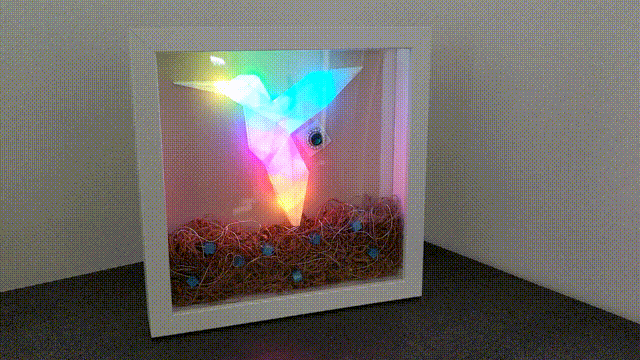 With the rainbow animation the hummingbird shows some beautiful floating
Laserscanner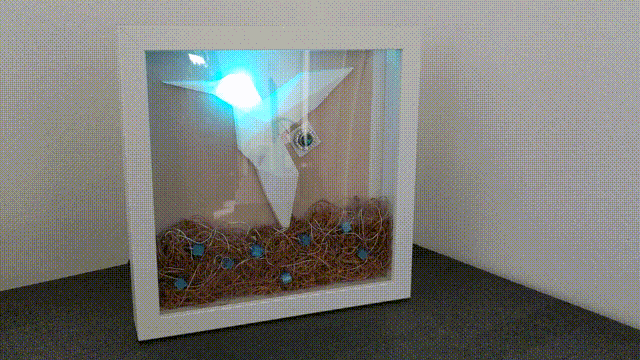 The laserscanner animation was stolen from my 27" glowboard project :-)
---
Tags: LED, WS2812B, ESP8266, DIY, Smart Home, Home Assistant